Poker is no game for kids, it requires skills and experience and with it, you can make good money. This game is becoming quite popular in Indian audiences too and new and excellent players are emerging every day. Here is a list of 5 best poker players from India, who have now become an international sensation in the Poker industry.
Nipun Java
Nipun Java, a Delhi born professional poker player who now lives US and plays mostly in the US live poker circuits. Java became popular when he held the 5th position in LA Poker Open Championship Event in Los Angeles and packed USD$34,650. In July 2013 he won Flynt Grand Slam of Poker $170 No Limit Holdem (NLH) Event for USD$39,000. The success continued in the next month where he scored 4th position in the 2013 Legends of Poker, Los Angeles $160 NLH Mega Million VII Event and won USD$63,545. Since then Java has become a prominent name in the Poker industry.
Aditya Agarwal
Aditya has become a successful name for his age. He is from Darjeeling and started his live career in the World Series of Poker (WSOP) Circuit in 2007. He also attended WSOP Main event in the same year and earned USD$29,883. Every he participates in WSOP main event in Las Vegas, in 2013, he finished 212th for USD$42,990; in 2014, he finished he 457th for USD$25,756; in 2015, he finished 71st for USD$96,445; in 2016, he finished 621st for USD$18,714.
Not only WSOP, but he also attended circuits in Asia, Europe, and the United States. With his skills increasing each year, we can assume to see him as a world champion someday.
Raghav Bansal
Playing in a customary hoodie and shades Raghav Bansal is another successful poker player for his age. He has scored in biggest tournaments of the world like No Limit Hold'em- PokerStars Championship High Roller at PokerStars Championship Macau where he stood second with $ 335,910.
His total earning is $735,024 with his live cash earnings contributing $335,910.
Kunal Patni
Kunal Patni left his banking career to play professional poker. According to Kunal Poker is a full time job and he plays five days a week, but Sunday is the busiest. "Online tournaments usually happen in the evenings. And, Sundays are the heavies days for online tournaments" he says.
He began his career with online poker in 2014 when he won the Asian Championship of Poker (ACOP) in Macau. His biggest win was in the 2018 World Poker Tournament, where he was in second place, winning $96,000.
Paawan Bansal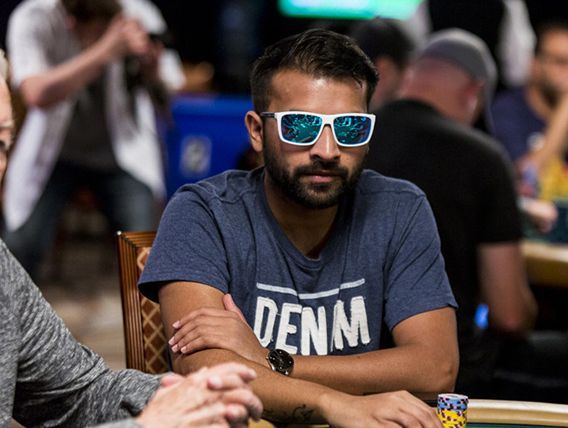 Paawan Bansal was introduced to Poker by his friends in Singapore. The live cash of Paawan is $378,765. He stood second in NLH Knockout Event #9 at Macau Poker Cup 27 and earned HK$71,624. He also participated in NLH Event #5 and finished at the 1st position with prize money of HK$75,000. He is still growing and enhancing his skills.